Lilley Community Update - Budget Wrap Up
Hello Northsiders,
We have just wrapped up the last Parliament sitting week before the federal election in May. Here's a quick update on what happened in the House of Representatives.

Federal Budget

The big ticket item this week was the Morrison Government's federal budget. 

Earlier this year I tabled our Lilley Budget Submission in the House of Representatives, to fight for our fair share of the budget. Shamefully, the Morrison Government ignored our submission.

Overall, the budget contained a few sugar hits before the election, but no long-term plan to increase wages or ease the rising cost of living. Here are a few key points for our community: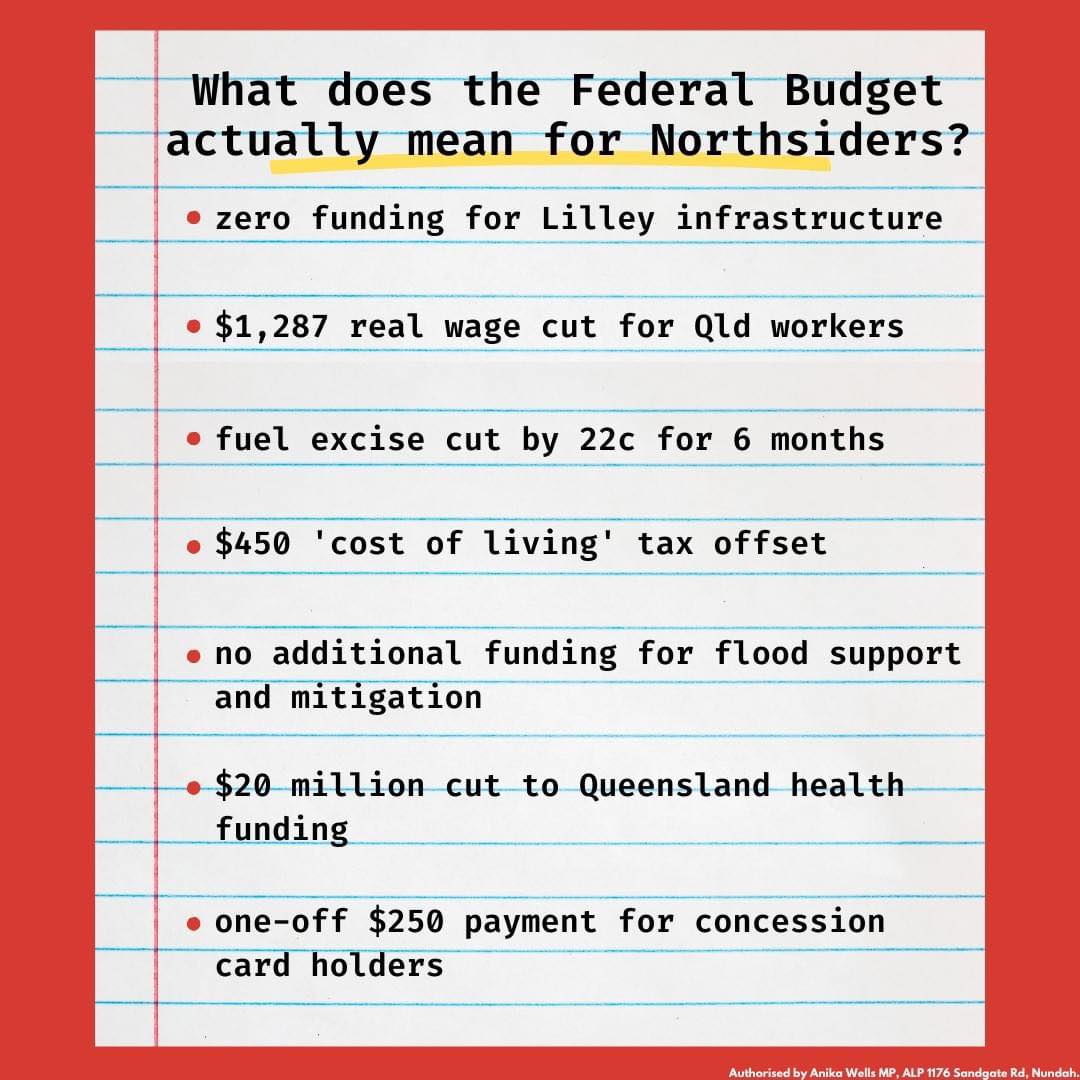 As your representative, my top priority for the week was advocating for Lilley locals impacted by the February floods.

In Question Time I asked the Prime Minister why the Schlegel family in Deagon received one-third of the disaster relief that a family in New South Wales would receive. You can see his response here.

On behalf of our community, I fought for funding for local flood mitigation, and a real plan to help our recovery. You can watch my speech here.
I also met with Insurance Council of Australia to escalate local insurance issues that have been raised with me while door-knocking. We discussed Federal Labor's plan to invest up to $200 million per year to help homes, businesses and communities resist floods, cyclones and bushfires and tackle rising insurance costs.

Labor's Budget Reply

On Thursday night, Anthony Albanese delivered his 2022 Budget Reply where he outlined our plan for a better future for all Australians.
Anthony committed to creating a better future for all Australians, with a plan to get incomes rising and costs under control. I know this is a critical issue for working families in Lilley - see how I've been fighting for action since 2019 here.
The focus of Labor's Budget Reply was our plan to solve the crisis in aged care. We'll do this with five concrete, practical measures. 
1. We'll put nurses back in nursing homes, requiring facilities to have a qualified nurse on site 24 hours a day, 7 days a week. 
2. We'll raise the standard of care across the board by ensuring there are more carers with more time to care for residents. 
3. We'll back a real pay rise for aged care workers. 
4. We'll ensure better food for residents with mandatory food and nutrition standards.
5. And we'll make sure every single new dollar goes towards care. The days of residents going without decent food and clean clothes must come to an end. 
I've spoken to too many Northsiders who are terrified of ending up neglected in aged care, and that's not how it should be. You can watch my full speech fighting for aged care reform here.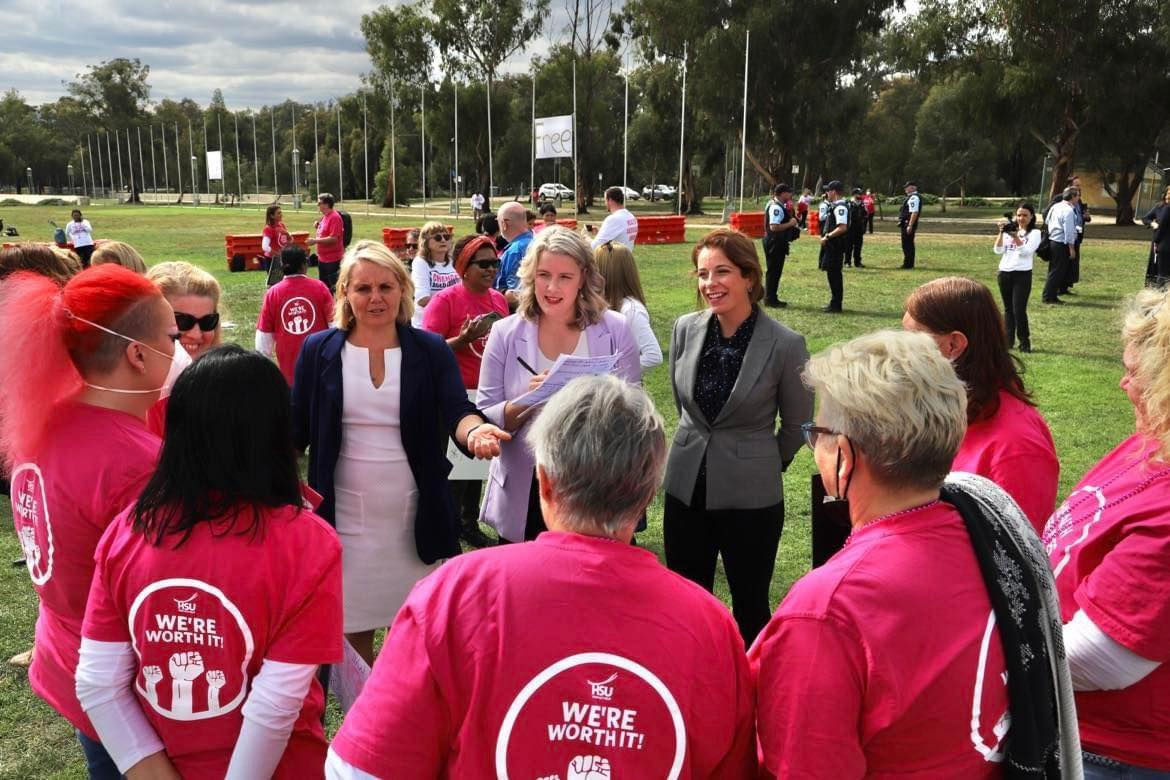 You can watch my other speeches from the week here:
As always, if you need assistance with federal government services or have a local issue you would like to raise with me, please do not hesitate to reach out to [email protected] or 07 3266 8244.